Alpha Electric
"Service Counts at Alpha Electric Supply Company…where you make a difference"
Our Story
The company was started in Hawaii in 1987 through the vision and courage of four leaders in the electrical supply field. Combined they had over 105 years of experience. They created and operated Alpha Electric Supply on the island of Maui. From its inception, the company flourished. Customers were quick to support the founders and their commitment to service, their product knowledge and fair pricing. Today, one of the founders, Hank Pacheco, continues to lead Alpha as President and through the support of the 50 employee team, they expanded the company with branch locations on Maui, Oahu, Kauai and the Big Island with locations in Hilo and Kona.
Continued Growth

80%

80%

Expanding Customer Base

65%

65%

Commitment to Service

100%

100%

Customer Happiness

90%

90%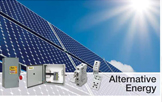 Continued Growth Strategy
Alpha Electric is owned by Honsador Holdings LLC which happened through acquisition by Cyprium Investment Partners LLC in April 2007. Honsador is also a local Hawaiian based company headquartered on Oahu and has been in existence since 1935 in Hawaii. Since 2004 Honsador Holdings has transitioned from individual ownership to private investor ownership also via Cyprium. Over the decades Honsador has evolved from door and sash products to lumber yards and today is made up of several businesses and services consisting of: Alpha Electric, Honsador Lumber Hawaii, Honolulu Wood Treating and HWT Wholesale, Honsador Truss, and Bonding Services. With our best in class businesses, we consider ourselves today a Full Service Building Supplier consisting of 15 branch locations across the islands of Hawaii and over 250 great employees with an Aloha spirit always ready to provide a vast array of products and services on time to our customers in the building material industry.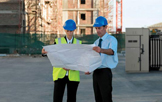 Customer Base
Since inception, Alpha has sold primarily to the commercial, industrial and residential market segments. Today, the company has successfully entered the utility and photovoltaic market segments through strategic customer and vendor partnering. Alpha's customer base now includes the following: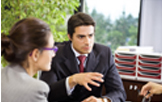 Commitment to Service
The company's motto speaks to how we handle all of our valued customers. We know without a strong and loyal customer base we could not exist.
A customer is the most important visitor to our premises. They are not dependent on us. We are dependent on them. The customer is not an interruption to our work, they are the purpose of that work. The customer is not an outsider to our business; they are a part of it. We are not doing the customer a favor by serving the customer. They are doing us a favor by giving us the opportunity to do so.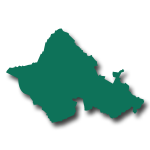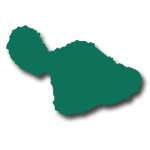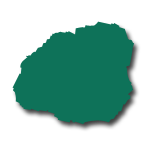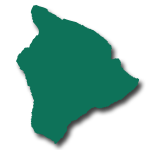 Big Island
Hilo | (808)961-6344
Kona | (808)329-2220